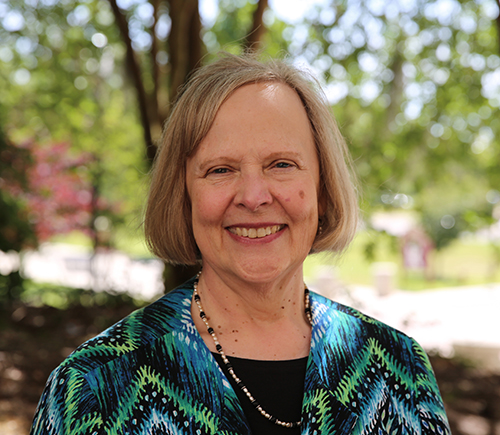 FSU is mourning the loss of our Dean, Dr. Karen Laughlin — an influential, tireless and dedicated educator who, for almost four decades, helped define the very nature of an undergraduate education.
To honor Karen, and all she has done for Florida State University, we have created ways for you to contribute to her legacy.
How You Can Help-Giving Possibilities
---
Make a Gift to support the Karen L. Laughlin Scholars: (Fund F08961) - This special scholarship has been created to provide a lasting legacy of Dean Karen Laughlin by awarding an incoming senior (or seniors) who embodies the values of Karen: pursuit of knowledge, equal opportunity, leadership, kindness, justice, parity, and graciousness, to a student(s) who have participated in one of the programs* championed by Dean Laughlin. Give.fsu.edu/Laughlin
Stained Glass in HSF (Fund F06498) - Support the creation of a stained glass piece highlighting her accomplishments designed by the Master Craftsman Studio and displayed in a fitting location in the Honors, Scholars and Fellows House. Give.fsu.edu/LaughlinStainedGlass
Please contact Susan Contente, scontente@fsu.edu or 850.228.9453 for questions or to discuss a gift for Undergraduate Studies.
*These programs include: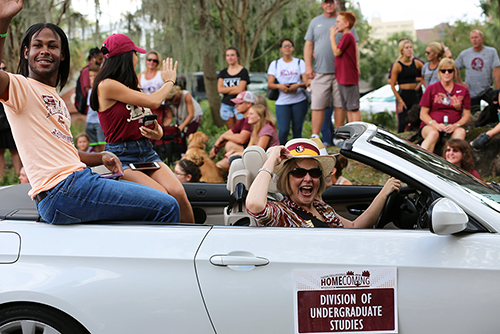 title-inside title-centered
2